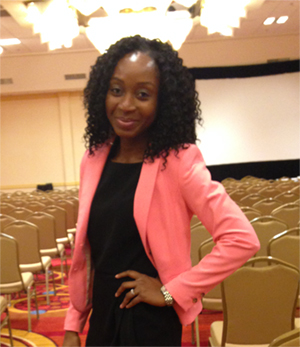 Stella Ihenacho is a practicing project manager with over five years of experience. She is a poet, motivational speaker and the co-author of the best seller 'Mind the Gap' which is a book behind the initiative in closing the information gap for international students seeking to study abroad.
Her continuous drive to be lead on value-driven events with the clients as priority and providing opportunities for knowledge empowerment has led to some of her past projects which include but not limited to:
With over 400 people in attendance, she organized the movie premier of Stripped which took place on the 30th of May 2014, featuring Nollywood veteran actors and actresses such as Ramsey Nouah, Beverly Naya, Joseph Benjamin and Daniel Lloyd at the Woodruff Arts Center in Atlanta Georgia. Interesting Fact: After the movie premiere, the movie 'Stripped' was nominated in 9 different categories at the African Oscars in Beverly Hills California.
With Over 300 people in attendance, she organized the Concert and Album Launch of Atlanta's Leading Gospel Band, Faith Band which took place on the 15th of August 2014 in Atlanta Marriott Century Center.
She has been on the board of the planning committee for the Young Entrepreneurs Networking Night London,UK, which is a night for young entrepreneurs to build new and old relationships, be equipped with business strategies to increase sales and have the opportunity to win mentorship from a panel of most sought after entrepreneurs in the UK.
She has been actively involved in the successful execution of the London Youth Games, which is Europe's largest annual youth sporting event. This led to her been awarded with a certificate of achievement as a Platinum volunteer and meeting the likes of Rowley Douglas (Gold medalist Olympian for Great Britain). The award is given to recognize and celebrate outstanding volunteers who have been actively involved in the execution of the London Youth Games. Stella Ihenacho is happily married and lives with her husband in Atlanta Georgia.